Couronne Galette des Rois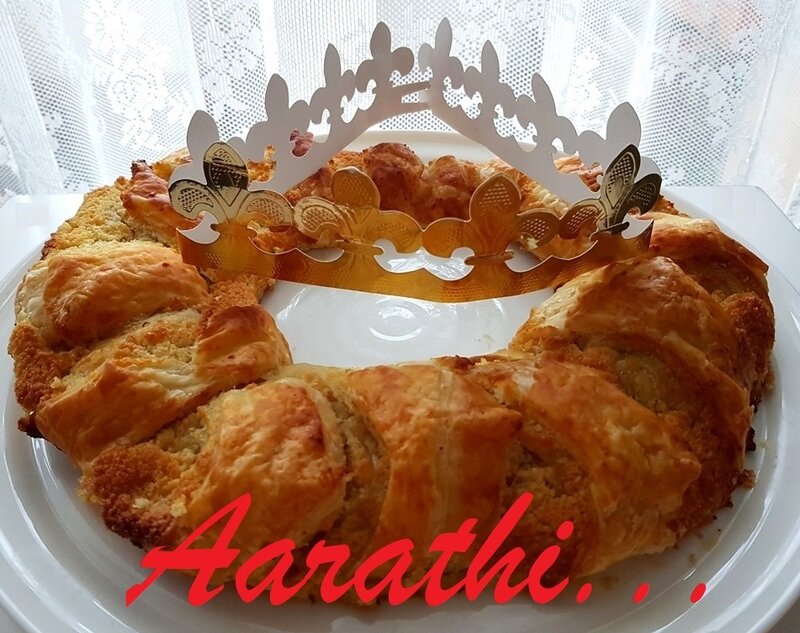 Ingredients
2 puff pastries
1 trinket
An egg yolk+ 1 tbsp water (beaten)
For filling
200g almond powder
100g butter
150g sugar
2 small eggs
1 tsp vanilla / almond essence
Method
Pre heat oven to 210° (Ther -7).
Mix almond powder, butter & sugar.
Then add beaten eggs & vanilla essence.
Cover & keep in the refrigerator for 10 mn.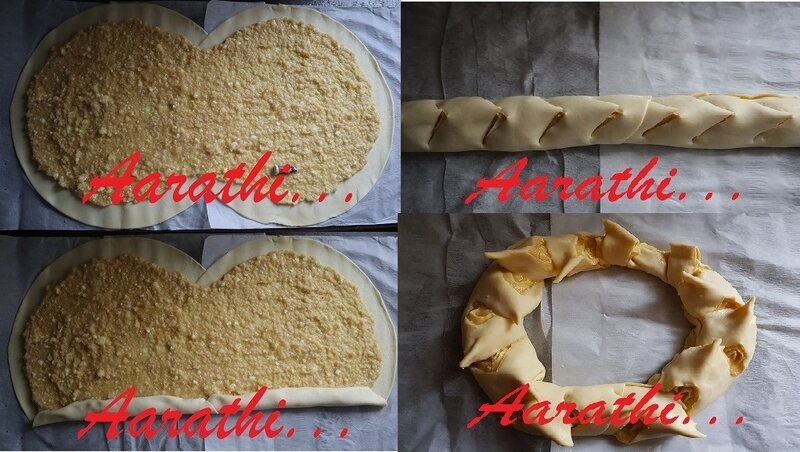 Spread two puff pastries side by side (slight overlapping) as in the pic.
Leave 2/3 cm border & spread uniformly the almond paste.
Place a trinket & roll.
When it reaches the end, roll in the opposite dierction.
Using scissors, make cuts over the galette.
Then twist in opposite direction & make a circle.
Beat an egg yolk with 1 tbsp water & brush it on the the top of the galette.
Bake for 35mn, 180° C (Ther - 6);
Serve warm / cold with apple cider.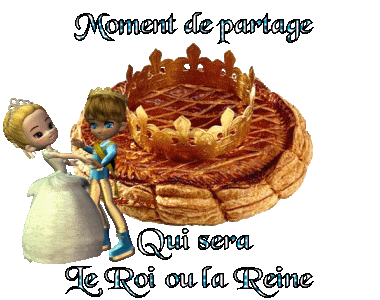 Courtesy @ Marmiton.