Sauteed Noodles with Bok Choy



Ingredients
Noodles
500g prawns
2/3 Bok Choy (finely sliced)
1 onion ( finely sliced)
2 carrots (julienned)
1 tsp curry powder
1 tsp ginger-garlic paste
2 green chillies
Soya sprouts
A handfull of spanish beans (julienned)
1 egg (beaten)
Salt to taste
Oil for frying
Coriander leaves
Method
Boil noodles in unsalted water over medium heat.
If done ,drain & rinse with cold water.
Toss noodles with some butter / oil & keep aside.
Fry onions till light golden brown.
Add julienned vegetables ( carrots +beans) & fry again.
Then add chillies & ginger- garlic paste.
Add curry powder & shrimp.
Add water,salt & cook for a 5 mn.
When the sauce is reduced, add sliced bok choy & beaten egg.
When cooked ,fold in cooked noodles & toss several times.
Garnish with soya sprouts & coriander leaves.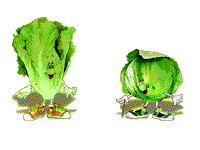 Bok Choy (Chinese Chard Cabbage) / Pak Choi are good cleanser of blood & beneficial to teeth, gums & bones. These cabbages reduces obesity & anaemia.