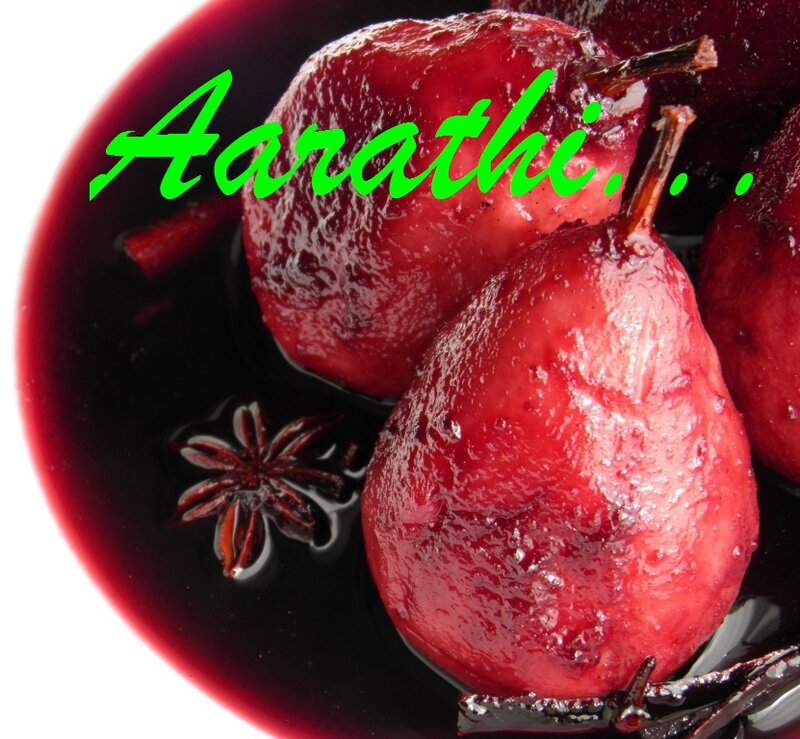 Ingredients
4 medium ripe pears (Conference)
3 cloves
1/2 of a vanilla pod
1 cinnamon stick
1 star anise
375 cl red wine
A pinch of nutmeg powder
75g cane sugar
Method
Wash & peel pears leaving the stem intact.
Heat a sauce pan with red wine, sugar & spices.
Boil for 10 mn & then add pears.
Reduce heat & turn the pears frequently.
Poach the pears until they are tender (5 mn).
Tranfer them on a serving bowl.
Boil the red wine until it's thick & glossy.
Remove from fire & drizzle the syrup over the pears.
Serve this spicy poached pears for ur loved ones.