The Kapok Tree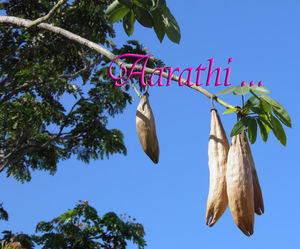 The Kapok tree is common in India. It produces several seed pods & each pod contains black seeds surrounded by fluffy cotton. Must be harvested before it opens, otherwise it will be nuisance for neighbours.
In Kerala , this cotton is used to stuff mattresses & pillows.
Unnakayi - the sweet of Malabar is made in the shape of these pods.