Scottish Toffee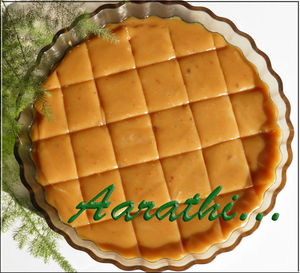 Ingredients
200g sweetened condensed milk
200g sugar
170 ml milk
60g butter
1/2 tsp cardomom powder
Method
Gently heat butter, sugar & milk in heavy bottomed pan.
When sugar is dissolved , add condensed milk.
Stir with a wooden spatule on medium heat.
When the colour changes , add cardomom powder.
When it leaves the sides of the pan, remove from fire. (10mn)
Pat it onto a greased dish & cut into squares.
Store in an airtight container.